Wedding & ELOPEMENT VIDEOGRApHER
It's all about capturing the real, authentic moments.
Film has a magical way of not only transporting you back to a memory, but fully immersing you into a moment better than your memory could ever do on its own. I think that's where my love for filmmaking came from, creating something nostalgic from a couple's wedding day that they can truly relive at any time through visuals, music, and audio. What did your wedding sound like? What were people wearing and how was the weather? What did your loved ones say about you both during their toasts? How did your significant other look at you throughout the day? What did your grandmother's laugh sound like? With so many things going on during your wedding day, you'll be glad you decided to document the candid, special moments like these so that you don't miss or forget a thing!
This is why I take a cinematic and journalistic approach to my films, to create the most authentic and genuine keepsake of one of the most important days of your lives! The films that I produce will not only allow you and your significant other to relive your big day, but it will help remind you of the feelings and reasons that you both chose to get married. I'm dedicated to pushing my boundaries, and those of the wedding industry, by constantly elevating my films for my couples and creating cinematic storytelling that is filled with raw authenticity, real candid moments, and genuine emotions.
INVESTMENT STARTS AT $4000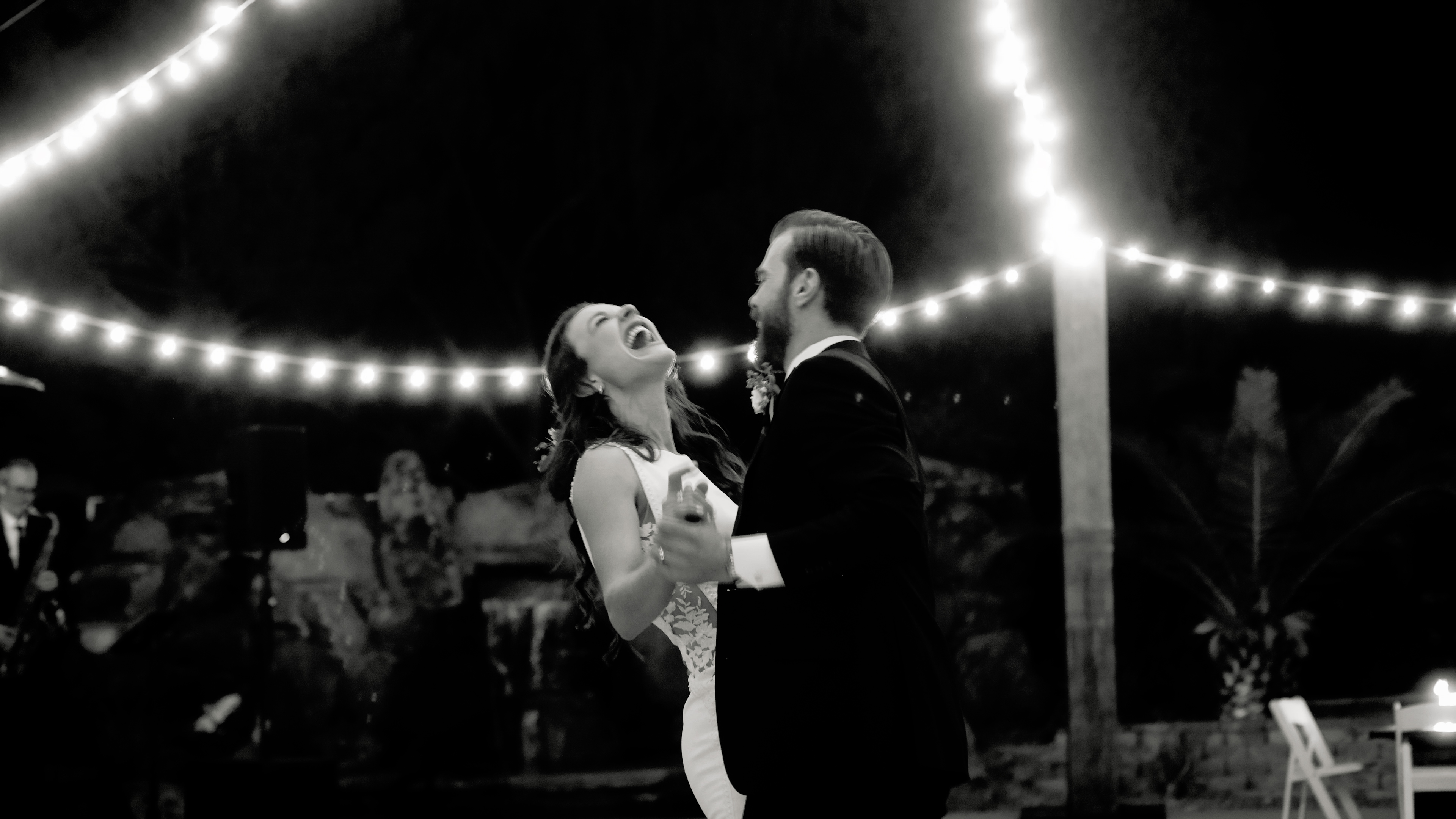 THE ENTIRE EXPERIENCE IS TAILORED TO YOU
Every couple is different, plain and simple. I want to provide the most personalized experience possible by setting up an initial FaceTime or Zoom call so that we can get to know each other. If you're local, then going to lunch or something to meet you both in person is even better! I like to keep things relaxed by asking about your day and discussing what's important to you both. I want to know what you envision or dream of when it comes to what your wedding film looks like and the emotions you want it to evoke. I am here for YOU.
Whether you're having a big celebration or a small, intimate elopement, each wedding package includes:
Fully edited digital highlight film
Highlighted audio from your most special moments
A custom website
A video album book for a physical copy
Up to 8 hours of wedding day coverage
Ceremony and vows recorded and incorporated into the film
Drone coverage (weather & location permitted)
Digital download of final film
A final video that will be edited and delivered within 6 - 8 weeks
LET'S CHAT ABOUT YOUR DAY
For details and add-ons such as quick turnaround teasers, toasts/ceremony edits, and more ways to tell your story click the button below and let's set up a time to chat!